About us
About Love is a bespoke full-service boutique of next level Weddings in Italy. About Love has the main objective of making the most important moments of your life become special and unforgettable.
If you are planning on having a next-level and infused with character wedding, then this is a company for you. Firmly believing every love story to be unique and that quality is always a top priority for any creation, we use only premium Italian and foreign providers to ensure you the peace of mind of knowing that all that day will be tailored to suit your needs and desires.
Discreetly catering with the best team to offer tailor-made weddings to a discerning clientele in order to create your perfect day and make your dream come true. Our aim is to help you spend your time in the most profitable way, saving time and expensive mistakes and avoid stressful situations so that you can truly concentrate on enjoying your magical moment with your loved ones. We develop a project based on your wished budget, following on each step, assisting on selections, suggesting the best options.
We put our experience at your disposal and give you our professional and expert look and tips to live the process of planning your wedding just as memorable as your Wedding Day itself.
… we will be your guide on the most beautiful journey!

About me – Meet Elena  Founder and Chief Planner
You may be wondering what is the reason a person wants to organizes someone else's event; and I can explain it to you briefly: the light shining in the eyes of a happy person.
If you can arrange for someone you don't even know to make his or her dream come true, may it be the smallest one, you will feel your heart full of joy.
For this reason, after years of experience with elite clients in my previous job as a manager in the international commercial organization sector, I have chosen to blend the skills of my past working background with my creative talent.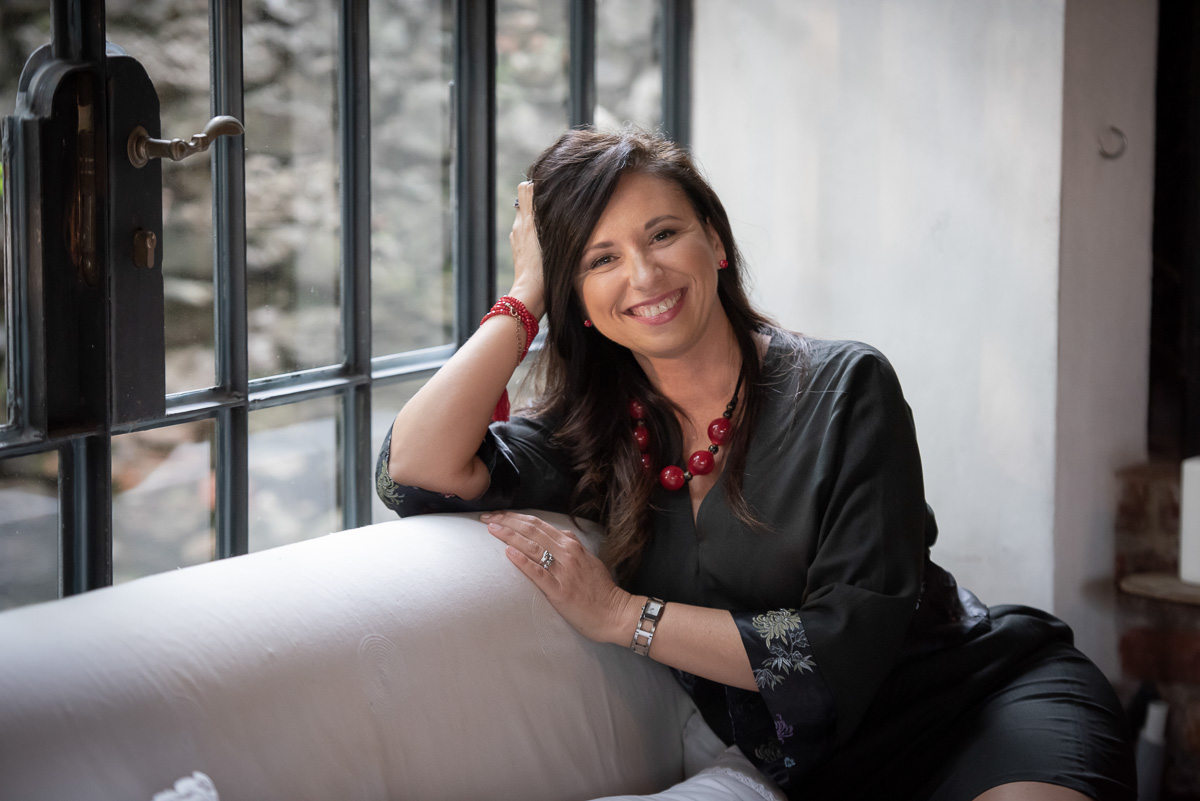 I therefore attended the Higher Professional Training Course for Wedding Planners and the consequent Executive Master in Wedding Management at the "Event & Media Education" Training School in Milan, the Course of Destination Wedding Educational with Andrea Naar Alba (Italy Inspires) & Alessia Santa (White Emotion), the Masterclass Etre Destination Wedding-Planner 2021 with Muriel Saldalamacchia Academy in order to make my time, my skills and creativity available to anyone of you who may have a dream to become true.
Me and my team will be by your side for the complete organization of your wedding and assist with any and all aspects of the design, planning and coordination.
"My" weddings are very "personal": I will help you to fulfill your desires and visions and create tailored events, I will be by your side to make them fit perfectly to your expectations, completely made on your skin, so that can be recognized, felt, as your own not already seen and that will stay in the hearts of all your guests forever.
Because the perfect wedding exists… it is just a question of style!
Testimonial
Our wedding? a simply perfect day …
Thanks to Elena for her professionalism, sensitivity and availability.
Our wedding date was extremely important to us because on the same day we celebrated the 10th birthday of our beloved Matteo.
We therefore needed a delicate person to accompany us in the organization of the two events (because we also celebrated Matteo's birthday during our wedding) and Elena with her immense availability, good taste, creativity, attention to the smallest detail and care of the client made this day unforgettable for all of us.
All our guests felt pampered from the beginning to the end of the event and the children (we were 20!) had a lot of fun for the whole day. People still talk how beautiful everything was and how well she did organizing the day.Thanks Elena for all that you have done for us and for remaining in our life also as a sincere friend.
Paola, Gianni & Matteo
When we met Elena from About Love  we were immediately impressed by her friendliness, sensitivity and professionalism.
This initial impression held true as she helped us plan our dream and romantic wedding. Elena presented us with some fantastic options and helped us define our ideas. She was able to cater for every need and her organizational skills, patience, creativity and support were nothing short than exceptional.
The wedding was simply amazing with the flowers, the lightings (we have lot of candles and light blue flowers everywhere) and the quality of the materials used for all the decorations will remain forever in my heart and in my mind.
We could not thank Elena enough for making our wedding the most special day of our lives and for having listening to all our ideas and seemed to understand exactly wat we were looking for and more!
Eliana & Erik
Elena is an angel. Thanks to her charm, her love for beauty and her impeccable taste, she took care of every little detail, making sure that our wedding had a personal style and that nothing was left to chance. We felt cared for, served and loved. Elena had decorated the entire location with an extraordinary play of lights and candles, thus making my secret dream come true! Our guests keep telling us it was the best wedding they ever attended!
Deborah e Andrea
Our approach
What distinguishes us from others and makes our events so easily recognizable and so deeply personal is undoubtedly the fact that it all starts with listening.
That's right: before imagining, designing and creating our personalized proposals, we take the time to get to know each other, to build trust and establish deep personal bonds with you and your families.
Only after this important first step, do we lay the foundation for the wedding planning
journey with a highly personalized briefing (one to one or via video call) to ensure you that every detail is perfectly tailored to your individual needs.
Being able to organize a wedding in Italy from abroad is certainly not easy.
That is why, alongside listening, we support constant and continuous communication as our priority and fundamental pillar of our work.
In this way, you always feel our presence; you know that we are working side by side, even if it could happen that we are not able to meet until a few day before the event.
Design
Designing an event does not imply looking out for some inspirational photos on the net-sphere, but to build from scratches the mood.
Each and every aspects from choosing the suitable venue to styling the perfect stationery, from reaching a flawless atmosphere, to creating the best olfactory path for your guests from their welcome to end of the party.
We are supported by a team of talented and creative floral designers and we collaborate with skilled craftsmen to create and customize any type of project.
We are also very proud to be joined, upon request, by a very special team member, a Master Perfumer, who is at your disposal to create your couple's personal scent.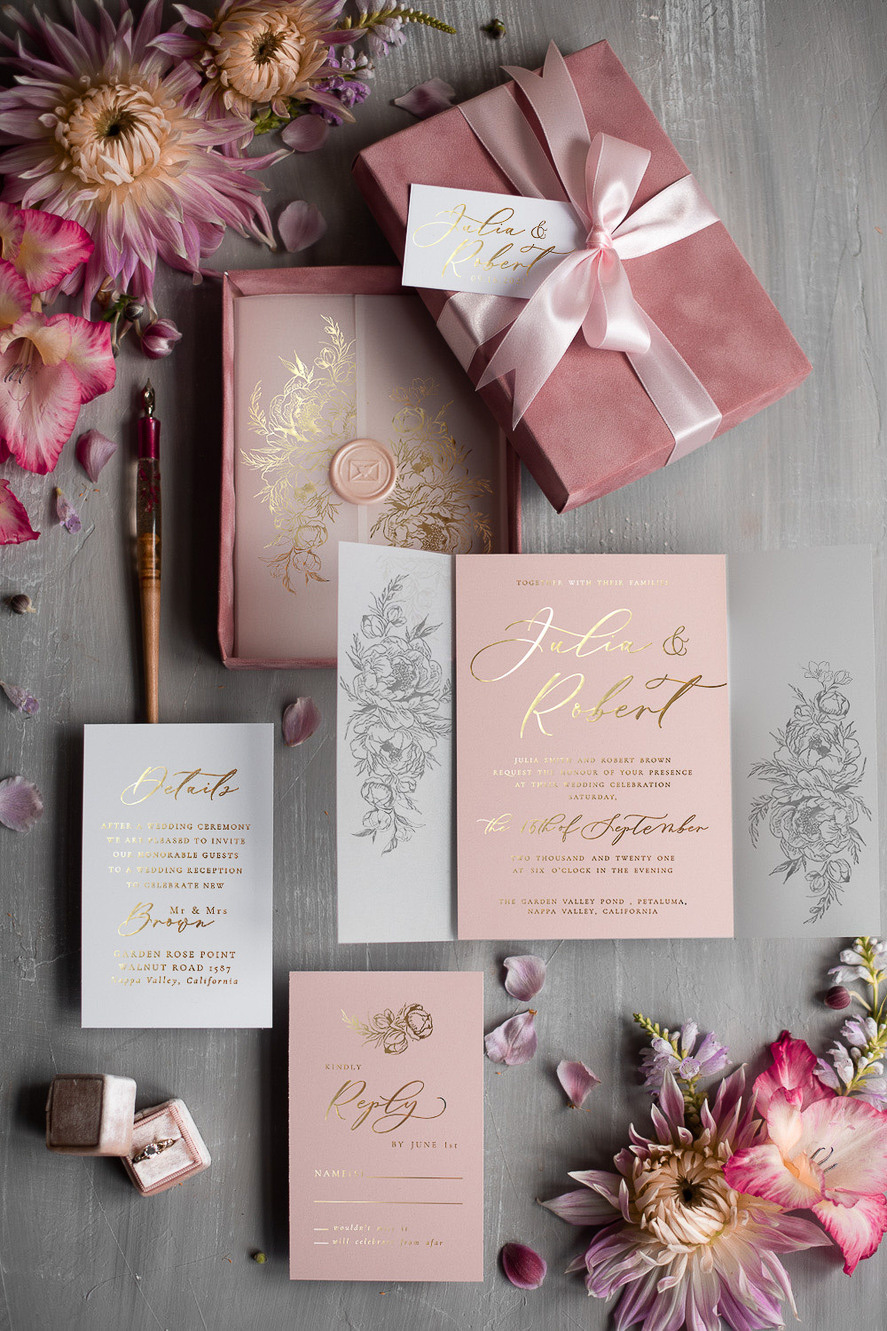 Production
Once the theme of the event has been determined, inspired by our long conversations, our highly specialized dedicated team, will start create, working tirelessly until the wedding day, to be discretely present then behind the scenes, during the event.
We guarantee a smooth set-up and even the most unexpected event will go unnoticed and will be kept under control.
This way you will be stress-free and you can enjoy your most beautiful day without any problem.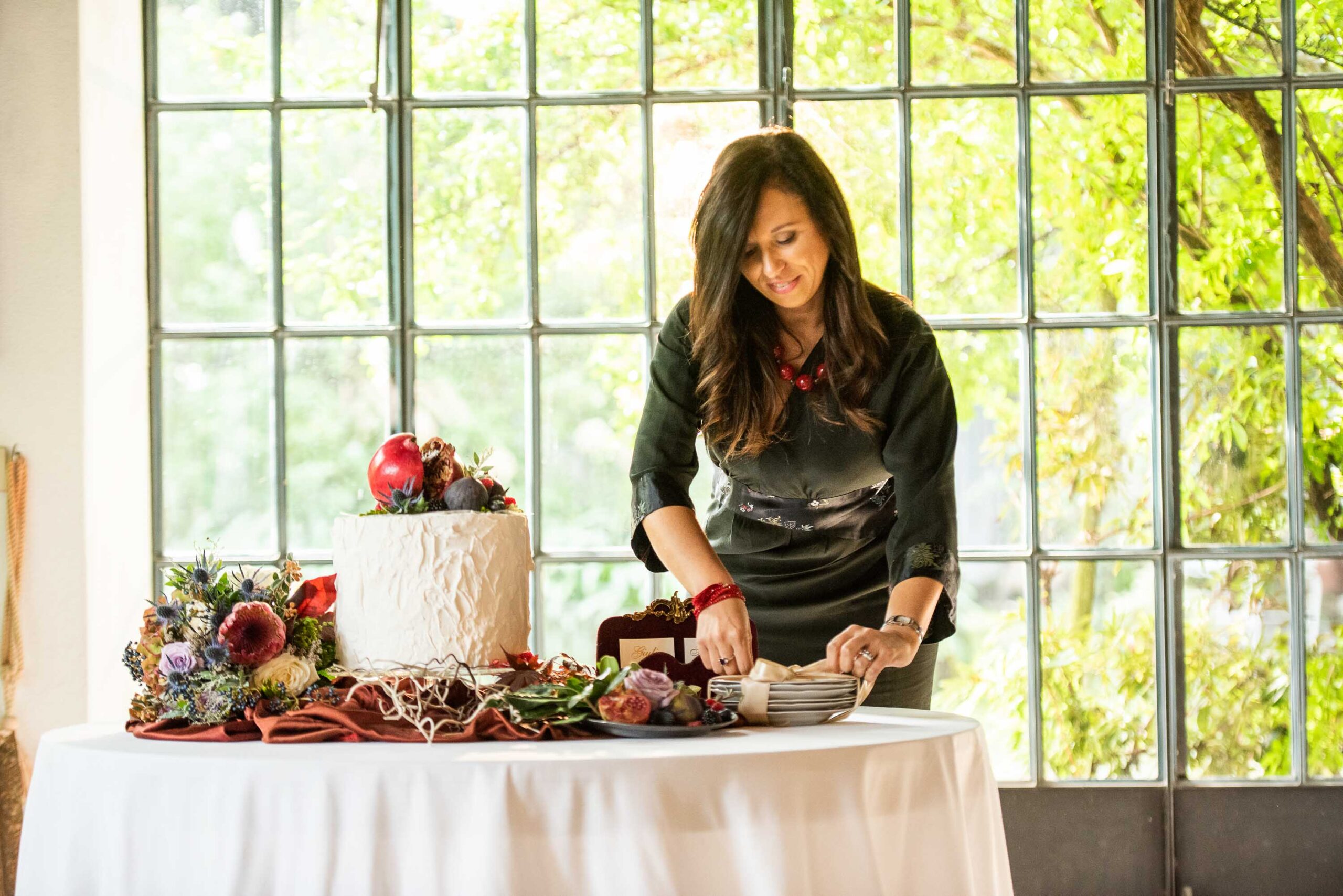 Management
Our priority has always been to make our events not only beautiful, but also functional.
For this reason our team takes care not only of the decorative part, but will be constantly present and available to guests for the operational part.
So that they feel taken care of and pampered: from the guest travel management, to the scouting of the most suitable accommodation, up to simpler needs that may arise on the day of the wedding (moving from one area to the next, breastfeeding area).
We are proud of the positive experiences of our customers and therefore the sentence "what ifs…" doesn't have to pop into your mind, because you can rest assured that with us nothing is left to chance and that there are plans B, plans C and much more!